MedStar Rehabilitation is a highly regarded provider of rehabilitation services that caters to patients of all ages and abilities. The company provides a variety of programs that are especially created to fulfill the individual requirements of its patients. Among its most notable programs are the hand therapy occupational therapy program, home care physical therapy program, and dementia occupational therapy program. In this article, we will discuss MedStar Rehabilitation  Hand Therapy Occupational Therapy services in detail.
MedStar Rehabilitation Hand Therapy Occupational Therapy:
The hand therapy occupational therapy program at MedStar Rehabilitation is highly acclaimed and for a good reason. The program is staffed by certified hand therapists who have specialized training in hand therapy. These therapists collaborate directly with patients to develop rehabilitation regimens that are personalized to their needs and objectives.
What MedStar Rehabilitation Hand Therapy Occupational Therapy Offers
MedStar Rehabilitation certified hand therapists use a variety of techniques and modalities to improve hand function and reduce pain. MedStar Rehabilitation Hand Therapy Occupational Therapy program offers a range of services such as: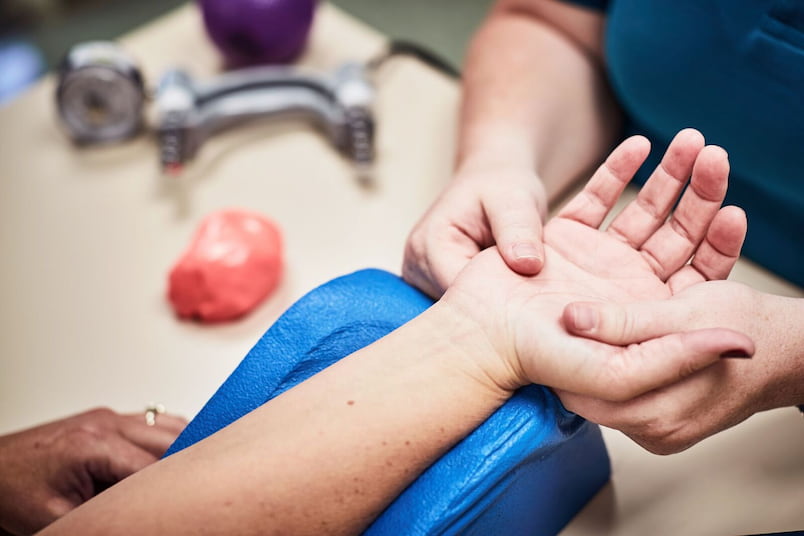 Evaluation and assessment of hand and upper extremity conditions:
Our certified hand therapists evaluate and assess hand and upper extremity conditions to develop an effective treatment plan.
Customized treatment plans:
We provide personalized treatment regimens that are suited to each patient's individual requirements and objectives.
Modalities and therapeutic exercises:
Our hand therapy occupational therapy program uses modalities such as ultrasound and electrical stimulation along with therapeutic exercises to promote healing and restore function to the hand and upper extremities.
Education and training:
We provide education and training to patients and caregivers on the importance of self-care and the use of assistive devices to improve hand function.
Continuity of care:
We work closely with referring physicians to ensure continuity of care and the best possible outcomes for our patients.
Why Choose Med Star Rehabilitation Hand Therapy Occupational Therapy:
Med Star Rehabilitation offers a comprehensive range of services, including therapeutic exercises, manual therapy, splinting, and education on hand and wrist ergonomics.
Therapeutic exercises: 
These exercises target the hand, wrist, and arm to improve muscular endurance, range of motion, and dexterity. Patients get individualized attention throughout their rehabilitation process, with activities customized to meet their changing requirements.
Manual:
This involves hands-on techniques that are used to mobilize and manipulate soft tissues and joints in the hand, wrist, and arm. The benefits of manual treatment include increased mobility, less pain and swelling, and accelerated recovery.
Splinting:
Custom splints are designed and fabricated to help immobilize or support specific parts of the hand, wrist, or arm. Splinting helps to protect injured areas and promote healing.
Education:
Patients are taught how to use their hands and wrists in a way that is safe and efficient to prevent future injuries and promote optimal function.
How to Contact Them:
To schedule an appointment with our certified hand therapists, please contact MedStar Rehabilitation at (734) 844-0800. MedStar Rehabilitation team of experts is ready to provide you with the specialized care you need to achieve a successful recovery.