Electrotherapy is a therapy system that has found great use in the current world to treat nerves and bones. People who face an accident or become a victim of any kind of abuse may have to face a lot of torture and pain if their veins get damaged or pressed. It is not easy to get rid of such pain, which is where the role of electrotherapy comes in. An electrotherapy service can easily recover your veins by using electrical waves or shocks that help to relieve the pain.
If you are looking for an electrotherapy service in Michigan, you can easily get the treatment at Med Star Rehabilitation. We offer the best electrotherapy service that ensures your safety and fixes all kinds of nerve pain for you. In this, the self-adhesive electrodes are positioned all around the treatment area on the body when using a typical electrical stimulation device.
The electrodes are then attached to the device by wire leads, allowing electricity to flow through and eventually interact with sensory and motor nerves.
How We Treat People With Electrotherapy
Electrotherapy may reduce discomfort in physical therapy patients to the point where they may engage more fully in prescribed exercises. We use the best techniques of electrotherapy to help you get rid of your pain. Pain management is one of the main justifications for electrical stimulation prescriptions. As the possible dangers and negative effects of opioid (narcotic) drugs have come to light, electrotherapy is one of the pain management methods that get everything fixed right away.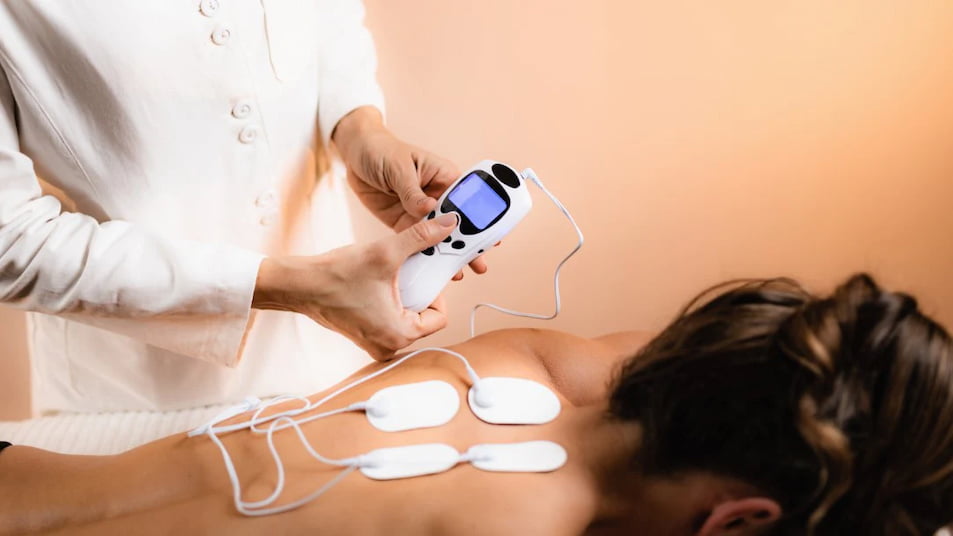 Rather than being utilized alone, we use electrotherapy in combination with other therapies. By activating particular sensory nerve fibers (A-beta, A-delta, and C fibers), which reduce pain perception and release neurotransmitters that prolong the pain-relieving effects, it can cause a natural analgesic effect. It offers numerous settings that can be used to stimulate nerves in various ways.
There are several currents in these modes. Your condition's severity will determine the medication that is provided to you.
Transcutaneous electrical nerve stimulation (TENS).

Interferential (IFS).

Interferential.

Pre-modulated.

Both Russian

Bi-phasic treatment.
Electrical stimulation helps to contract a muscle when used for muscular strengthening; while this may occasionally be irritating, it should never cause pain. Some individuals say they experience a slight tingling, prickling, or pins-and-needles-like sensation.
What Are The Benefits of Getting Our Electrotherapy
Every part of the body, including the anterior neck, the eyes, and regions with damaged skin or limited sensibility, can safely be stimulated with an electrical current. Electrotherapies are our area of expertise, both for clinical and at-home applications. Our goal is to supply the global market with high-quality but affordable pain management and physical therapy equipment. Electrotherapy is our primary area of concentration.
We also treat our patients by using TENS. TENS works by placing two pads on the body part that is hurt and allowing the device to send out an electric signal. The release of the body's natural opioid pain-relieving system can be stimulated by an electric pulse. TENS works by influencing endorphin release, the body's natural opiates that promote happiness, restful sleep, and pain alleviation all across the body.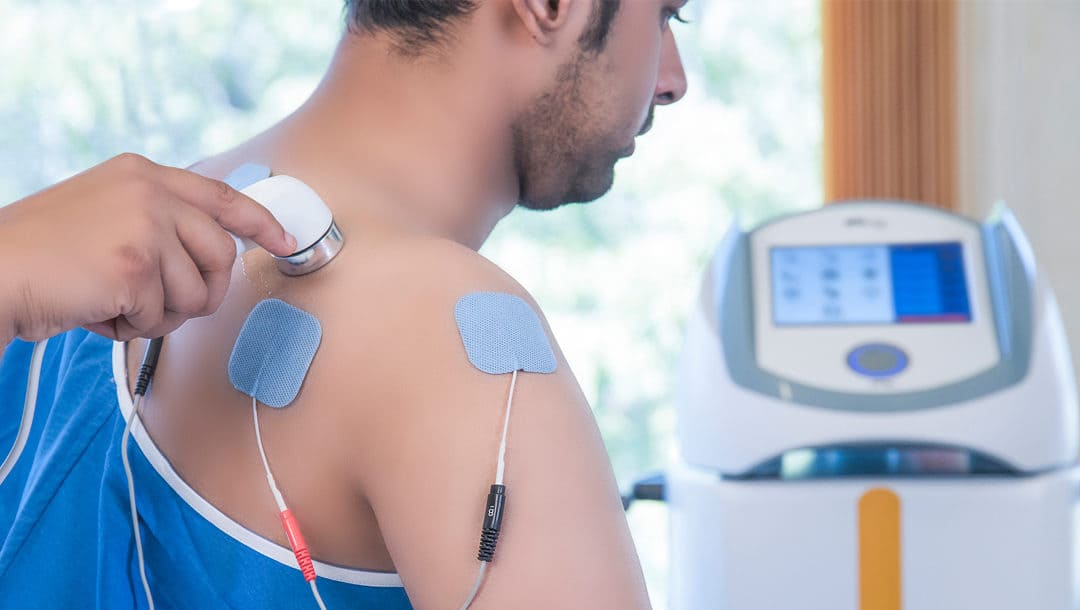 However, not everyone benefits from electrical stimulation. Electrical stimulation would probably not be recommended for people with deep vein thrombosis, pregnancy, pacemakers, or cognitive impairment. Other advantages that you get from our electrotherapy services in Michigan are:
Boost regional circulation

Minimize muscular spasms

Increased synchronization of motion

Control, remove or lessen discomfort (both acute and chronic)

Reduce swelling

Increase joint mobility

Offer biofeedback (aka improve body awareness)

Offer neurological re-education

Stop or stop muscular atrophy
Why Choose Us
We are a team of experts who work for patients who are having extreme discomfort in any part of their body. Whether it is nerve damage or muscular spasm, our therapists ensure that you get rid of all the pain that you have faced lately. Your comfort, safety, and dignity are our top objectives at our physical therapy office in Michigan. At your first consultation, you'll be physically examined as well as questioned about your current health and medical background.
Then, based on your unique needs, one of our qualified physical therapists will develop a customized treatment plan. If your physical therapist thinks electrical stimulation will help you, they will thoroughly explain it to you and include it in your therapy plan. Your skin in the target treatment area will be washed and prepared before you begin an electrical stimulation treatment. Your physical therapist will then walk you through the entire procedure step-by-step.
Contact US
You can easily contact our team to get help regarding the best electrotherapy service in Michigan. We have created a system for creating, designing, and distributing clinical and home shockwave technology that is inexpensive. You can call at (734) 844-0800) to get more details about our therapists and the services that we are offering here. For more info, email us at [email protected]
We offer electrotherapy services to our patients all around Michigan. Every service is backed by special treatment and medication. The additional benefit is every customer receives ongoing customer assistance from us.