Nobody does occupational therapy better in the Wyandotte area of Michigan than Medstar Rehabilitation. We hope that by providing each patient with tailored care, we will be able to help them regain their previous level of functioning and improve their quality of life. To guarantee that our clients receive the best possible care, we have assembled a team of highly trained occupational therapists, each with their own area of specialization within the field of occupational therapy.
Types of Occupational Therapy We Offer:
Medstar Rehabilitation provides a wide variety of occupational therapy services to meet the needs of our patients. These are listed below: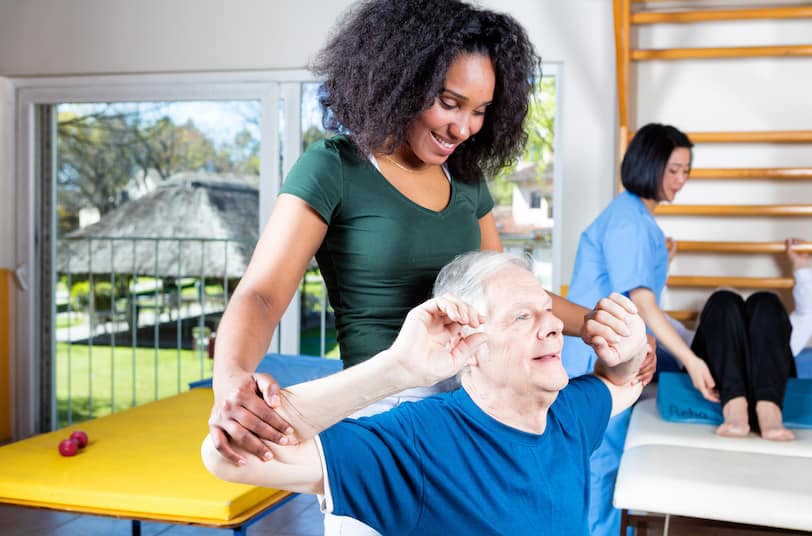 Specialized Pediatric Occupational Therapy:
The occupational therapy program for children at our clinic focuses on developmental phases, sensory integration, fine motor skills, and play-based therapies. We collaborate closely with families and schools to help children achieve crucial developmental milestones and improve their social skills.
Targeted Neurological Occupational Therapy:
Our skilled neurological therapy can help those suffering from stroke, traumatic brain injury (TBI), and multiple sclerosis. People employ cognitive therapy, adaptive approaches, and relearning how to conduct routine tasks to increase their independence and quality of life.
Holistic Geriatric Occupational Therapy:
Our geriatric treatment is designed to suit the unique needs of older individuals, with a focus on making the home a safe environment and maintaining joint health. The goal is to promote the overall health of elders and assist them in remaining independent in their own homes.
Hand Therapy:
Our certified hand therapists employ movements and approaches to help clients recover from hand ailments such as carpal tunnel syndrome and fractures. The major goal is to get the hand working again so that it can heal faster.
What Occupational Therapy Has to Offer:

When you need help becoming more mobile and improving your overall health, turn to Medstar Rehabilitation for the individualized occupational therapy services you deserve. In order for our patients to feel comfortable performing daily tasks and interacting socially, our licensed occupational therapists work tirelessly to develop their communication abilities.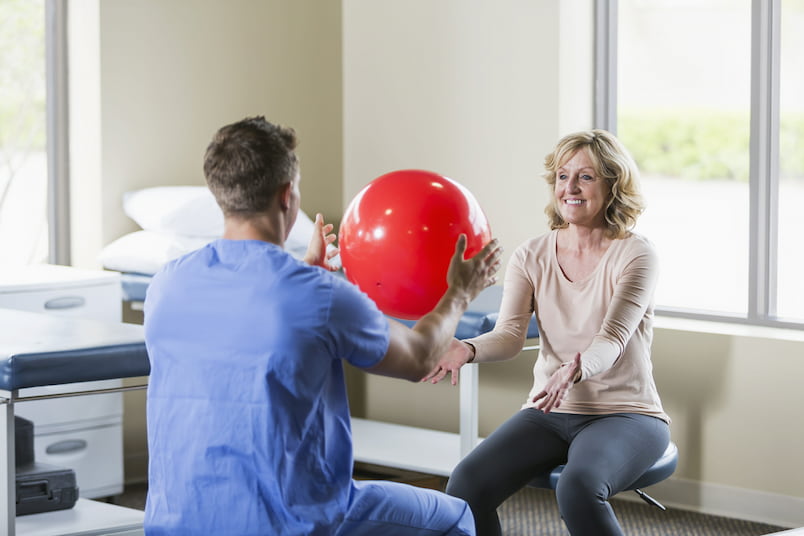 Comprehensive Occupational Therapy Services:
Our facility provides a comprehensive range of occupational therapy services tailored to the individual requirements of persons of all ages. Our skilled therapists work on a variety of physical, mental, and sensory issues to help clients gain independence and enhance their overall health.
Individualized Treatment Plans:
Every patient receives a customized treatment plan that is tailored to their specific requirements and goals. Our therapists can identify areas of concern and develop tailored intervention programs for the greatest results by conducting extensive exams.
ADL (Activities of Daily Living) assistance:
Medstar Rehabilitation assists patients who have difficulty dressing, cleaning, and cooking for themselves. Our therapists collaborate with their patients to find practical solutions that help them feel more secure and independent.
Advice on Adaptive and Assistive Technology:
Our occupational therapy services include expert advice and instruction on how to use adaptive equipment and tools. These technologies are intended to assist people with physical limitations in performing daily tasks more swiftly and independently.
Job Search and Retraining:
We assist people who want to return to the workforceor develop their job-related skills in a variety of ways. Services such as employment analysis, workplace modifications, and skill training can assist people in finding work.
Stroke and Traumatic Brain Injury (TBI) Rehabilitation:
Our unique hand therapies assist stroke and TBI patients suffering from cognitive, physical, and sensory issues. The major purpose is to help persons reintegrate into regular life by improving functional skills.
Injury recuperation:
Our comprehensive occupational therapy services are designed to assist people recover from injuries such as broken bones, sprains, and muscle and bone trauma. Skilled trainers work hard to improve mobility, strength, and freedom during rehabilitation.
Contact Us
Feel free to ask any questions over the phone, or get in touch via our contact form below. Your message will be dispatched directly to our staff who will answer as soon possible.