In Dearborn, Michigan, and you want the best occupational treatment, you should go to Medstar Rehabilitation. Our goal is to make our patients' lives better by giving them personalised and loving care that helps them regain their freedom and improve their quality of life. At Medstar Rehabilitation, we are proud of our team of qualified occupational therapists who are experts in different areas of occupational therapy. We are also always looking for new ways to help our customers better by using the latest evidence-based practises and new ideas. These are the types of manual therapy we offer: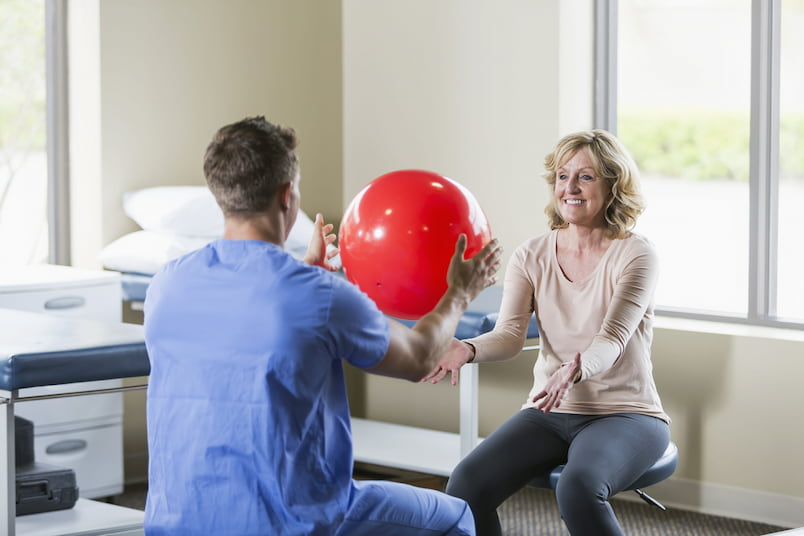 Paediatric Occupational Therapy:
Our occupational therapy plan for kids works on developmental goals, sensory integration, fine motor skills, and play-based interventions. We work closely with families and schools to help kids meet important growth goals and learn how to get along with others.
Neurological Occupational Therapy:
At Medstar Rehabilitation, our skilled therapists help people with neurological problems like stroke, traumatic brain injury (TBI), and multiple sclerosis in their own ways. We want to help people become more independent and have a better quality of life by using cognitive therapy, adaptive methods, and relearning how to do everyday things.
Geriatric Occupational Therapy:
Our geriatric therapy takes into account the special needs of older people, like making sure the home is safe and coming up with ways to protect the joints. Our goal is to help older people get healthier and stay independent at home.
Hand Therapy:
Carpal tunnel syndrome, hand fractures, and other hand injuries can be helped with hand training at Medstar Rehabilitation. Our trained hand trainers use specific exercises and ways to help the hand work better and heal faster.
What Occupational Therapy Has To Offer:
At Medstar Rehabilitation, our occupational therapy services help people become more mobile and improve their overall health by giving them personalized and caring care. Our licensed occupational therapists work hard to fix communication problems and improve skills so that our patients can do everyday jobs and talk to other people with confidence.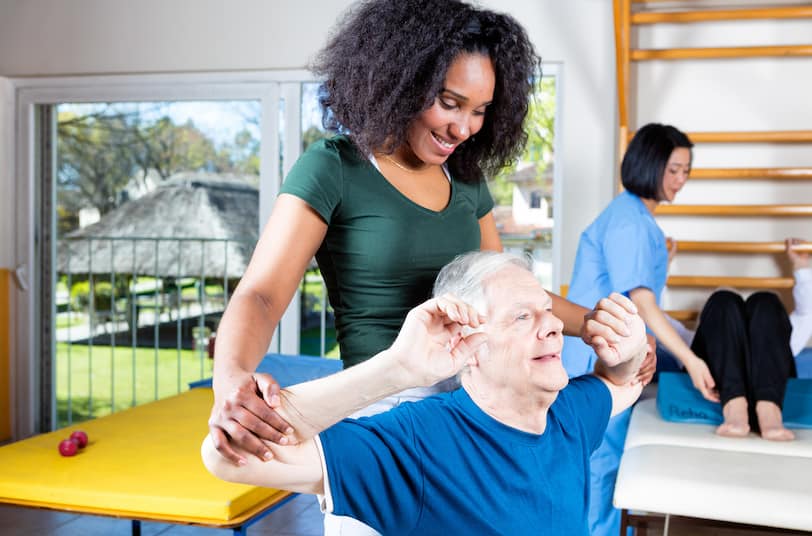 Tailored Treatment Plans:
Each person's treatment plan for occupational therapy is carefully made to meet their needs. Our therapists do thorough evaluations to find areas of concern and make individualised treatment plans to get the best practical results.
Help with Activities of Daily Living (ADL):
Medstar Rehabilitation helps people who are having trouble with self-care tasks like dressing, grooming, and making food. Our therapists work with their patients to come up with ways and changes that will help them do these things more freely and with more confidence.
Advice on Adaptive Equipment and Assistive Devices: 
Our occupational therapy includes advice and training on how to use adaptive equipment and assistive devices to help people with physical limits and make daily tasks easier.
Work and Vocational Rehabilitation:
We help people who want to get back into the workforce or improve their job skills by giving them a job analysis, workplace accommodations, and skill training to help them get and keep a job.
Stroke or traumatic brain injury (TBI) Rehabilitation:
People who have had a stroke or a TBI can get specialised hand treatment at Medstar Rehabilitation. Our main goal is to help people who have problems with their minds, bodies, or senses so they can do better in everyday life.
Rehabilitation for Injuries:
Our full occupational therapy services can help people who have been hurt in events like breaks, sprains, and musculoskeletal trauma. Our trainers work to get you moving, strong, and able to do things on your own again.
Supportive Setting:
At Medstar Rehabilitation, we try to make an environment that is warm and uplifting so that patients feel encouraged and cared for while they are getting treatment. Because we care about them, we make sure that each patient gets the attention and help they need to meet their goals.
Personalized care:
Medstar Rehabilitation in Dearborn, Michigan, wants to help people of all ages solve problems and reach their full potential by offering a wide range of occupational therapy services. We try to make a big difference in the lives of our patients by giving them personalised care and helping them get the tools they need to live on their own.
Contact Us
Feel free to ask any questions over the phone, or get in touch via our contact form below. Your message will be dispatched directly to our staff who will answer as soon possible.